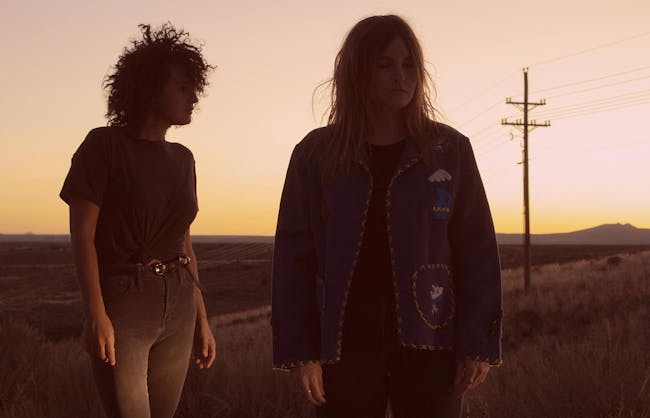 Moroccan Lounge Presents
Tan Cologne (Taos, NM)
https://www.instagram.com/tancologne/
TAN COLOGNE is the new project of Lauren Green (formerly Mirror Travel) and interdisciplinary artist Marissa Macias formed in Taos, NM.
Creating their own experience of sonic space waves‭, ‬Tan Cologne feels like diving into a secret pool‭, where Mazzy Star and CAN surf together on silky waves of sand dunes‭. ‬In performance with a full band‭, ‬Tan Cologne explores the dynamics of floating‭, ‬through dreamy double vocals‭, ‬swirling guitars‭, ‬and rhythmic woven textures‭.‬
Tan Cologne will release their debut album Cave Vaults on the Moon in New Mexico in 2020 through Sweden's Labrador Records. Cave Vaults on the Moon in New Mexico is a story of time capsules and contact‭; ‬examining fossilized terrains‭, ‬monsoons‭, ‬New Age dreams‭, ‬alien visitations‭, ‬resurrected communes‭, ‬and the life cycle of a human ego on Earth‭.
Secret Flowers (LA)
https://www.instagram.com/secretflowersband/

http://www.secretflowersband.com

Secret Flowers are a new psychedelic rock band out of Los Angeles formed in 2018 by Michael Hentz (vocals, guitar), Jacquelyn Sky (vocals, drums), David Greening (guitar), and Abraham Rodriguez-Smith (bass). Against the vast wall of psych music, the Secret Flowers create a downtempo dream-like sonicscape by layering ethereal textures over palpable and laid back grooves. Featuring male/female duo of voices Michael Hentz (originally of NY) and Jacquelyn Sky (LA) first came together through darker neo-psych influences like Wooden Shjips and Mazzy Star. They quickly brought in David Greening (LA) on lead guitar adding in layers and breathable melodic lines over Michael's guitar to generate the dreamlike sonic state. Not long after, Abraham Rodriguez-Smith (LA) solidified the rhythmic line-up and vision alongside drummer Jacquelyn of sway-worthy Motown-esque grooves that anchor in the free floating feels of the high end.

Only several months into their existence, the 4-piece are in studio completing their first EP of 5 songs. Tracking at Big Ego Studios in Long Beach they are using a semi-live limited channel board recording process to hone in on their free-form improvised nature that can easily coax you into that hazy feel-good place.

Venue Information:
Moroccan Lounge
901 E 1st St
Los Angeles, CA, 90012