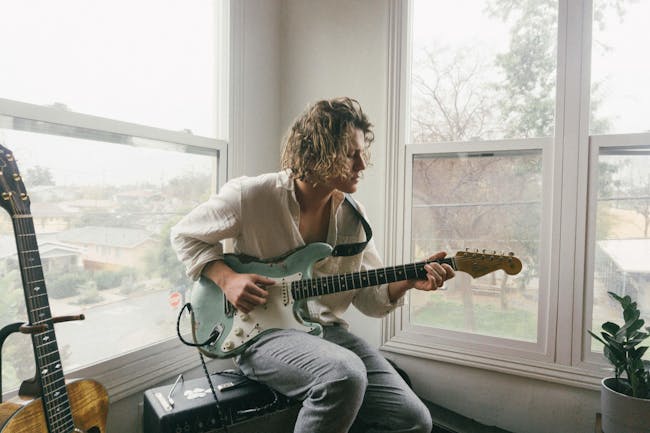 Moroccan Lounge Presents
Cody Lovaas
Cody Lovaas is a California singer-songwriter and guitarist who grounds his simple and confessional lyrics in soulful vocals, melodic acoustic performances, and smooth pop production. Cody plays with the boundaries of pop, acoustic, and electronic music, crafting a variant that retains pop's effortless melodies while exchanging the genre's cosmetic compositions for sincere and wistful love stories.
Lovaas's records have premiered on Billboard, Idolator, Culture Collide, Ones to Watch, and We Found New Music. In 2017, he released his debut single, "Lie," which garnered over 5MM plays and appeared on Sppotify's Chill Vibes and Pop Chillout playlists. The following year, he dropped "Find," a single produced with artists SHallou and Kasbo that reached 16MM streams. His most recent single, "Prove It," earned 3MM streams and a place on Starbucks' Coffeehouse playlist. The release, added to in-store playlists across thirty-three major retail chains internationally, propelled him into video sessions with iHeart/Z100, Daytrotter, and Popdust. Lovaas will release his debut EP in April.
Cody was fourteen and performing and an intimate open mic in his beachside hometown of Carlsbad, CA, when he caught the attention of Jason Mraz, who promptly began to mentor him and develop him as his protege. Lovaas quickly emerged as an intuitive and prolific songwriter. Throughout his teenage years, he found is way up the coast and into Los Angeles studio sessions. By writing hundreds of songs before the age of twenty, Lovaas cultivated an honest and impressionistic style. Today, his writing draws on a youth spent falling in and out of love in a small beach town and demonstrates the restraint and maturity of a seasoned artist.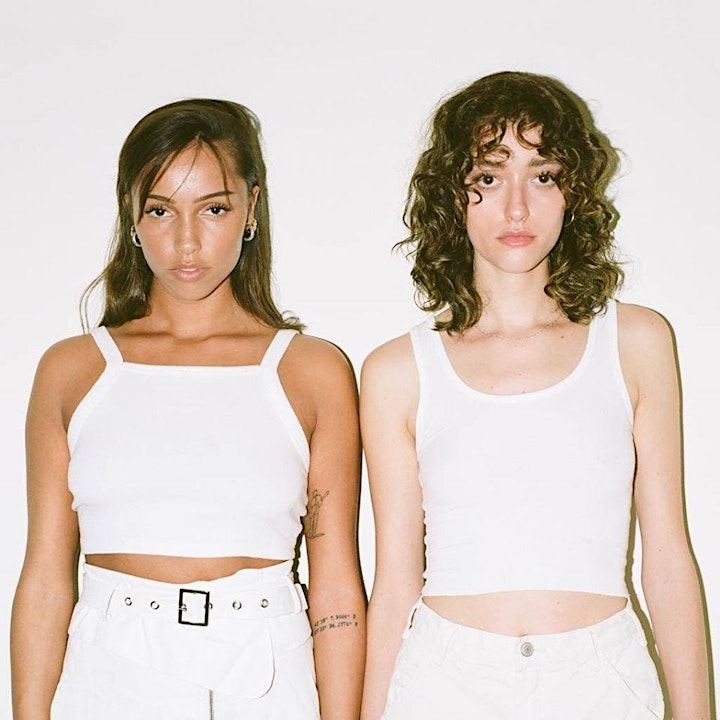 Stereo Jane
Instagram | Facebook | Twitter
There are few things more powerful than siblings finding the same creative spark within themselves and building something truly dynamic together. This is certainly the case for Stereo Jane, which features sisters Sydney and Mia Schmier on vocals and drums, respectively. Together, the duo presents an edgy blend of genres that leaves you wanting more and "Holy Hell" and "Real World" are just taste of what listeners can expect from the duo's forthcoming releases.
Perhaps this wide spectrum of musical inspiration can also be attributed to the duo's move from a suburb outside of Detroit to the sprawling metropolis that is Los Angeles. This newfound freedom allowed the sisters to let loose and discover new depths to their songwriting and performance. With Sydney at the helm belting out her powerfully soulful vocals and Mia driving the heartbeat of every song on the drums, the group exemplifies what it is to be a young, real band with a resonating sound.
After years of paying their dues, working with some of the top songwriters and producers in Los Angeles, Stereo Jane's music embodies this journey, resulting in a new single that feels uniquely satisfying for the duo. "Real World" showcases a new side of Stereo Jane's sound, while still staying true to the duo's method of writing around prominent vocal melodies and drum patterns.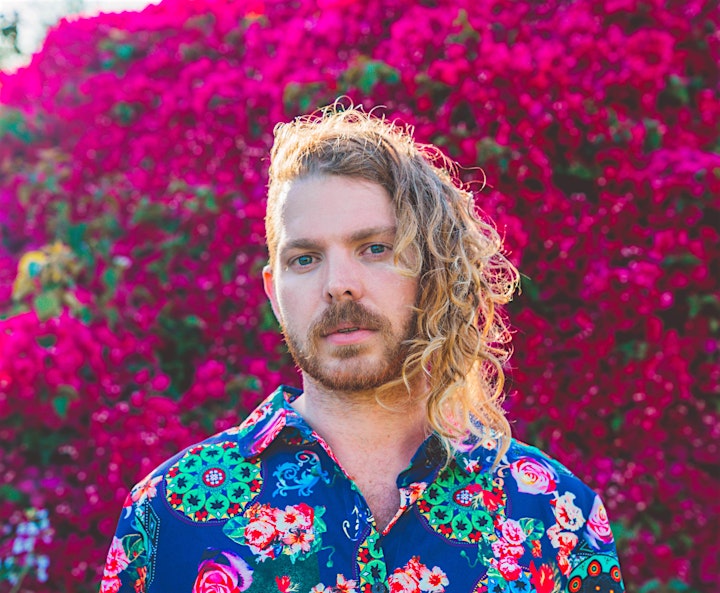 Enjune

Enjune is the moniker for Jake Goble's American Alternative/Indie-Pop music project. Elements of his work have received comparisons to acts such as Bon Iver, James Blake, Coldplay and Hozier. Growing up in Northern California, Goble drew his early musical influences from a variety of sources, ranging from listening to classic rock radio with his dad, Jimmy Buffet and Jock Jam tapes in the car with his mom and boy bands such as NSYNC and Backstreet Boys on his first CDs. Going to shows and playing bass guitar, as well as drums in a rock band throughout high school taught him the powerful effect of live music on the human body and mind.

In 2016 Goble decided to move to Venice, CA to work in event production and as a freelance designer after living in North Lake Tahoe. He initially found himself immersed in the Los Angeles dance music scene and also became a regular attendee of the intimate concerts held at the private music venue, Winston House in Venice. After making the deliberate intention to write music professionally, Goble also insists that it was both Dan Sadin and Andrew Heringer (Milo Greene/The Guest & The Host) who first took him seriously. The two took it upon themselves to mentor him in his songwriting and brought to life his first official song, "Be Alright." Following the releases of "Yellow Hearts" and "Fuck Me Up" from his later released EP "Teal Dreams," Goble has received many positive press reviews, including his addition to a Spotify's "Fresh Finds: Index" playlist. Recently dropping a stripped reimagination of "Lost In The Woods" with friend and artist Corey Harper, Goble shows his most vulnerable side with lyrical imagery in the foreground.

Today, Goble continues to regularly write, record and play music in the Los Angeles area. When he's not working or creating music, you might spot him in LA at a show supporting friends or checking out other live acts by whom he's inspired. Goble's recent efforts have found him collaborating with artists such as Dan Sadin, Andrew Heringer, Colyer, Grizfolk, Beck Pete and Clans as he works on a follow-up EP to "Teal Dreams" slotted for later in 2020.

Venue Information:
Moroccan Lounge
901 E 1st St
Los Angeles, CA, 90012