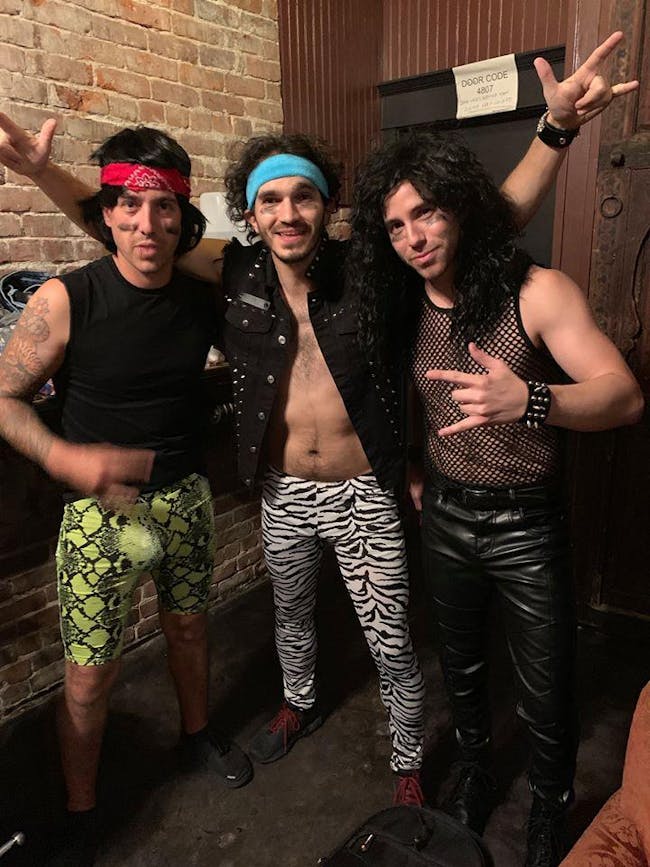 Karaoke Time Machines invites you to our latest creation - 1980's live band karaoke!
Rock out along with a full live band and dozens of songs to choose from including Guns N' Roses and Bon Jovi to Cyndi Lauper and Whitney Houston.
*80'S OUTFITS ARE STRONGLY ENCOURAGED*
We are the band, you're the rockstar.
DOORS: 9:30PM
PRE-SALE: $8
DOOR: $10
21+ Event
SONG LIST BELOW!!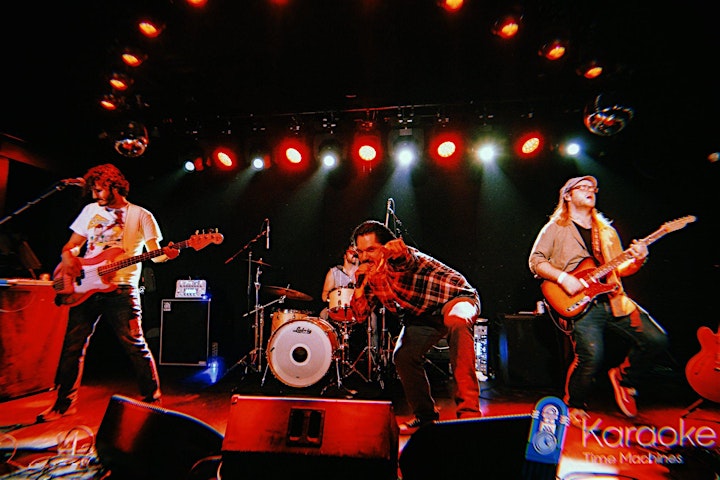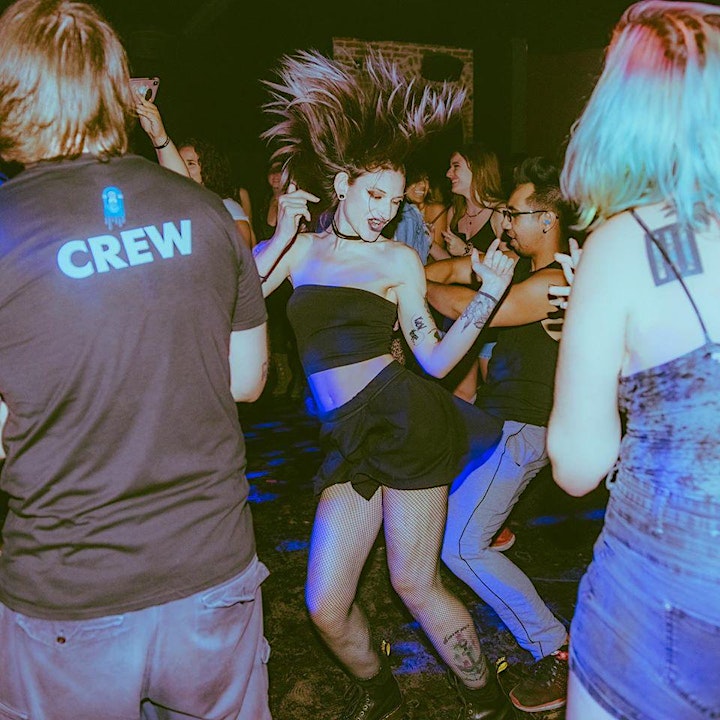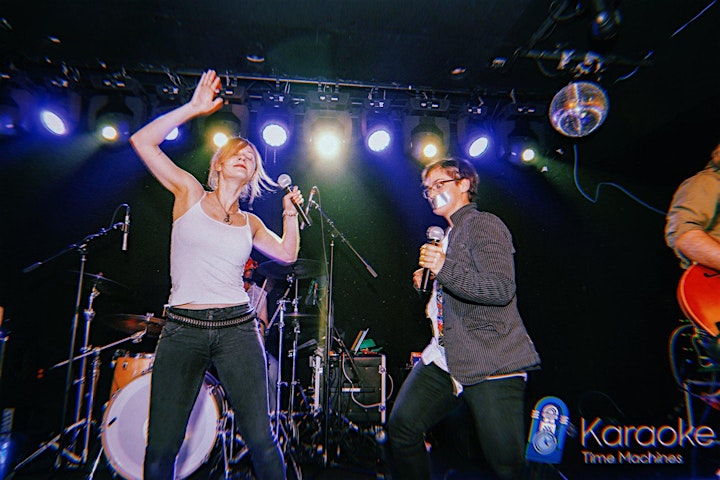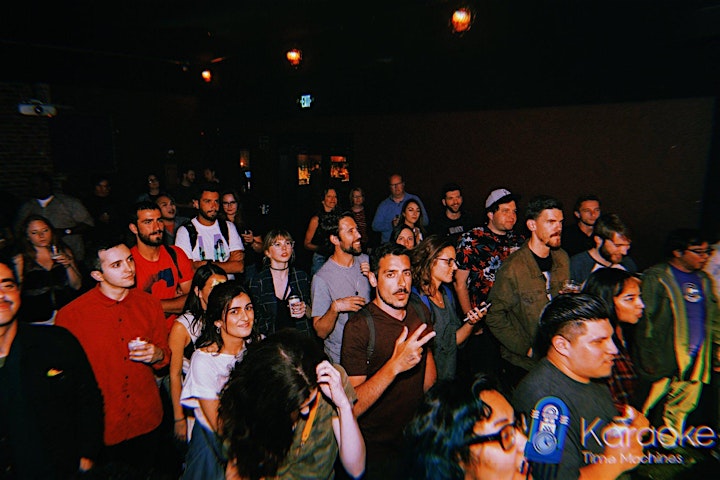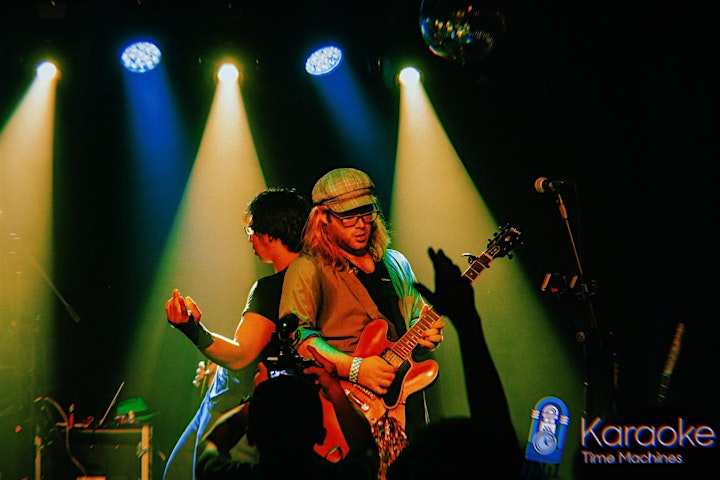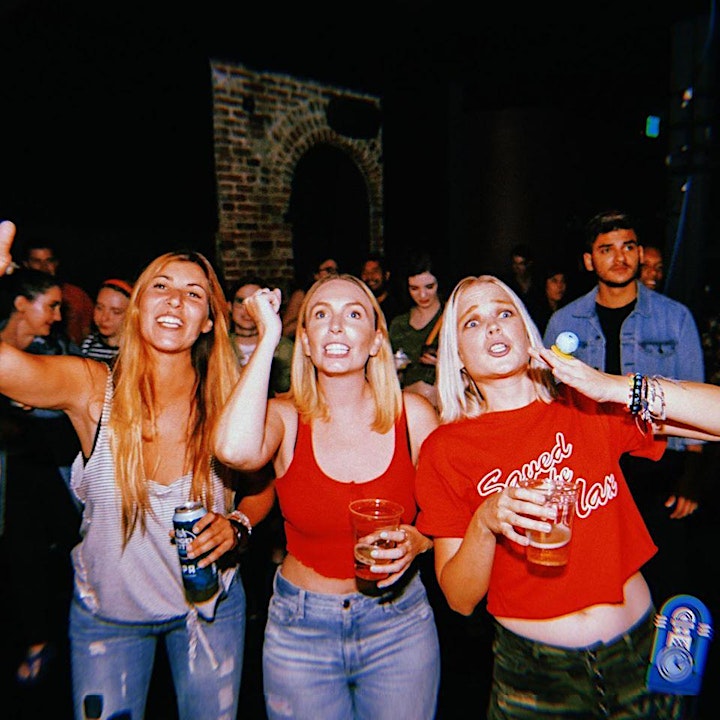 SONG LIST (NEW SONGS ADDED)

a-Ha Take On Me

AC/DC Back In Black

AC/DC Thunderstruck

Aerosmith Walk This Way

Beastie Boys (You Gotta) Fight for Your Right (To Party!)

Billy Idol Rebel Yell

Billy Idol White Wedding

Blondie Call Me

Bon Jovi Livin' on a Prayer

Bon Jovi You Give Love A Bad Name

Bruce Springsteen Dancing in the Dark

Bryan Adams Summer of '69

Cher If I Could Turn Back Time

Cutting Crew (I Just Died) In Your Arms

Cyndi Lauper Girls Just Want To Have Fun

Dead or Alive You Spin Me 'Round (Like A Record)

Def Leppard Pour Some Sugar On Me

Dexy's Midnight Runners Come On Eileen

Duran Duran Hungry Like the Wolf

Europe The Final Countdown

Eurythmics Sweet Dreams (Are Made of This)

Frankie Goes to Hollywood Relax

Guns N' Roses Sweet Child O' Mine

Guns N' Roses Welcome to the Jungle

Joan Jett & The Blackhearts I Love Rock 'N Roll

Journey Don't Stop Believing

Kenny Loggins Footloose

Michael Jackson Beat It

Michael Jackson Thriller

Mötley Crüe Girls, Girls, Girls

Mötley Crüe Kickstart My Heart

Motörhead Ace of Spades

Ozzy Osbourne Crazy Train

Pat Benatar Heartbreaker

Prince Kiss

Queen & David Bowie Under Pressure

Rick Astley Never Gonna Give You Up

Rick Springfield Jessie's Girl

Scorpions Rock You Like a Hurricane

Simple Minds Don't You (Forget About Me)

Soft Cell Tainted Love

Taylor Dayne Tell It to My Heart

The Clash Rock the Casbah

The Cure Just Like Heaven

The Human League Don't You Want Me

The Police Roxanne

Toto Africa

Twisted Sister We're Not Gonna Take It

Whitesnake Here I Go Again

Whitney Houston I Wanna Dance with Somebody (Who Loves Me)

Venue Information:
Moroccan Lounge
901 E 1st St
Los Angeles, CA, 90012